<![if !vml]>

<![endif]>
Below is a time domain spectrum that depicts the frequency (rpm) of the gear shaft that has the spalled gear. Notice that the Gs amplitudes are not to any alarm level.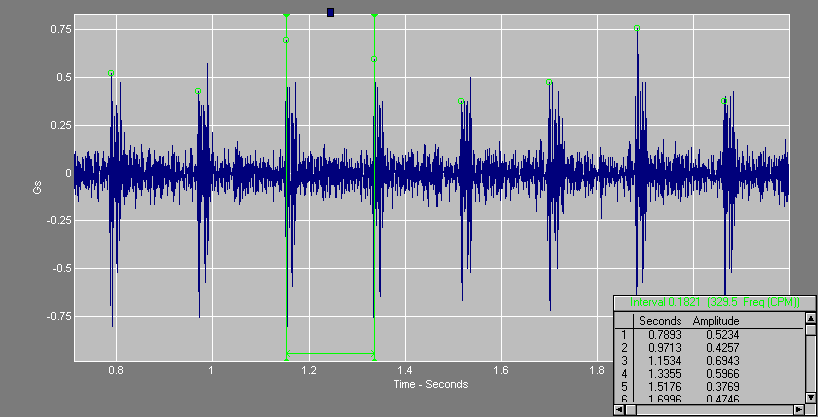 Below is a spectrum (FFT) that does not show a gear problem from an amplitude reading since the amplitudes are all below 0.006 ips.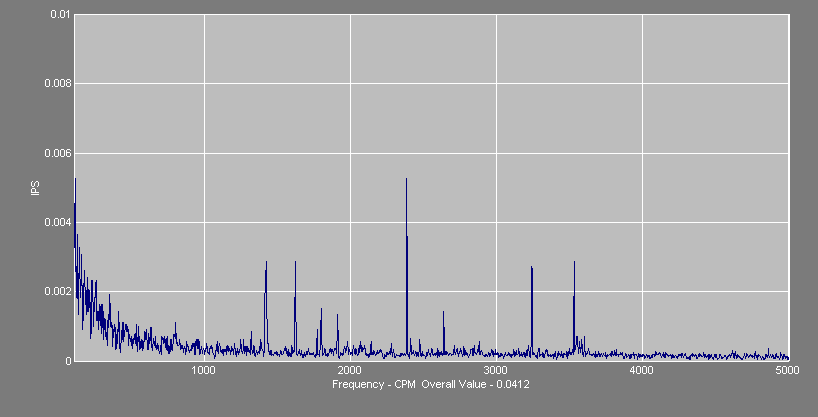 Below is a picture of the bad gear, when the unit was inspected.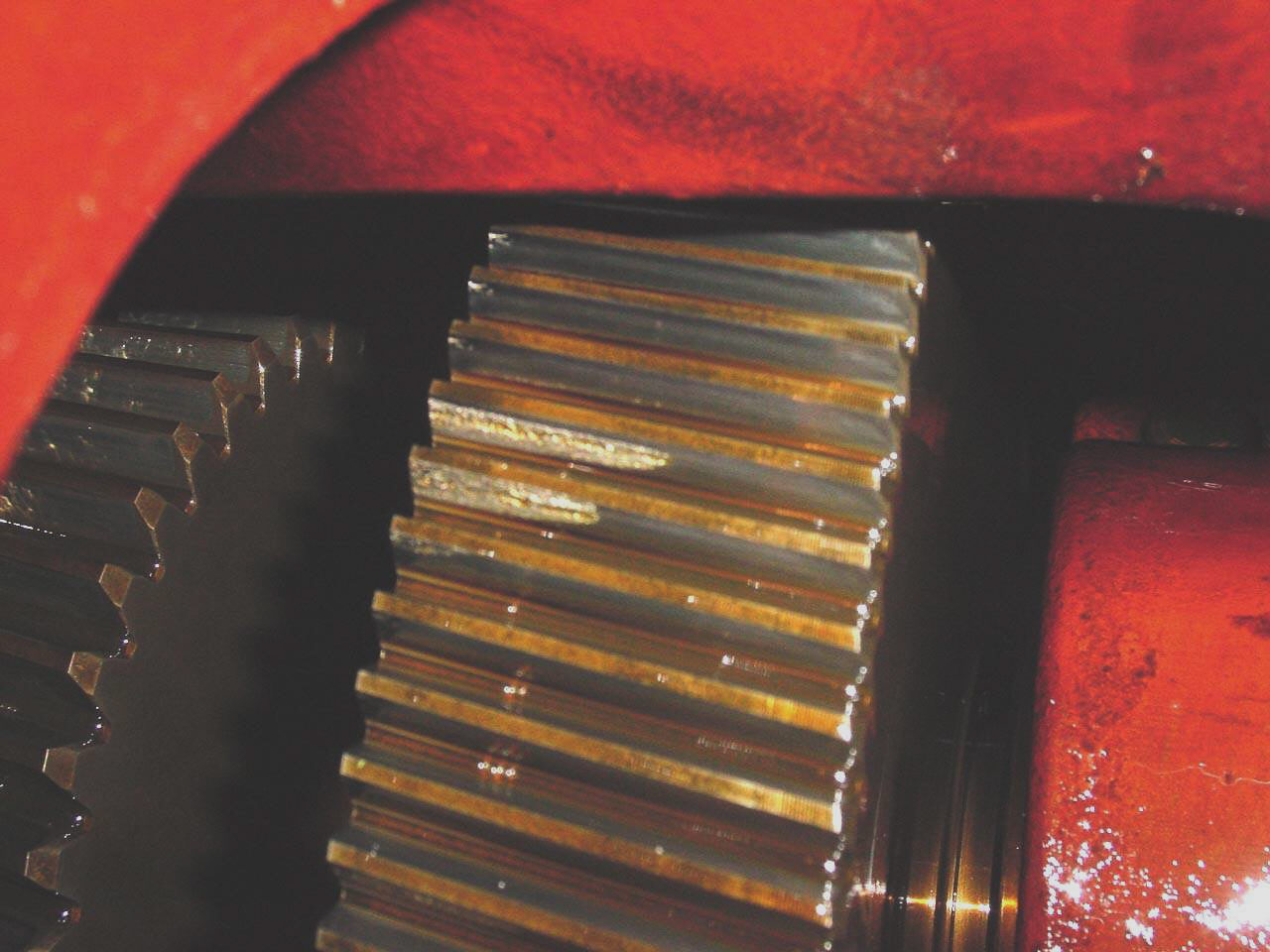 I have found that the use of statistical analysis (using mean, and standard deviation) is the best way to set alarm levels that will give us early warnings of gear case problems. We must remember the F=MA (Force = Mass X Acceleration), and the mass of a gear case will damper the signal, to below any standard alarm levels. Statistical analysis does take a number of readings and the cost may be expensive in the initial stage. The benefits will out way the cost over time, when loss of production decreases.