<![if !vml]>

<![endif]>
CASE HISTORY #28 (Longwall Shearer Ranging Arm Planetary Bearing.) - Low Speed Planetary – (Operating at 56 rpm)
Below is a picture of a standard 600 HP ranging arm.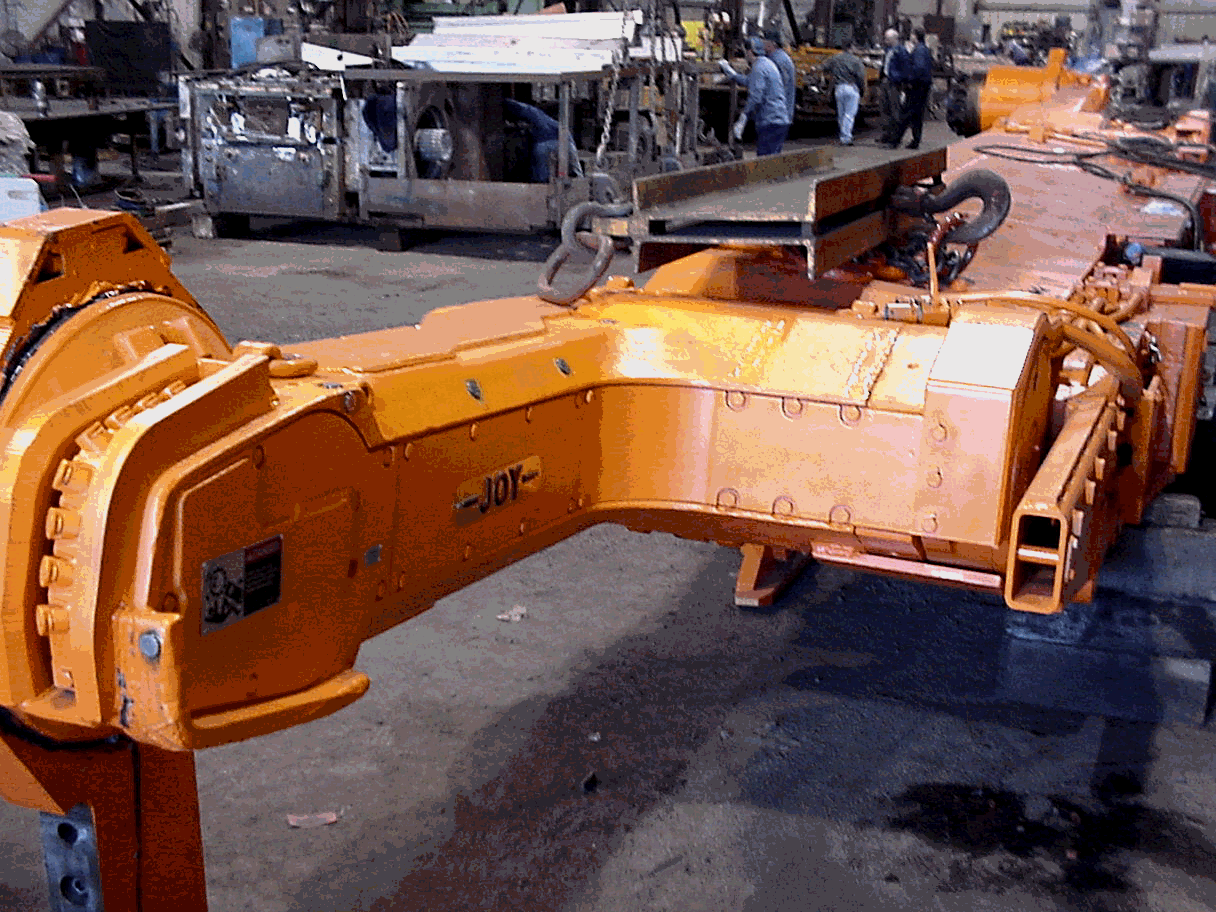 Below is a waterfall diagram of the ranging arm planetary taken during the monthly longwall panel inspection. The change is evident in velocity at a range of 0 to 15K CPM.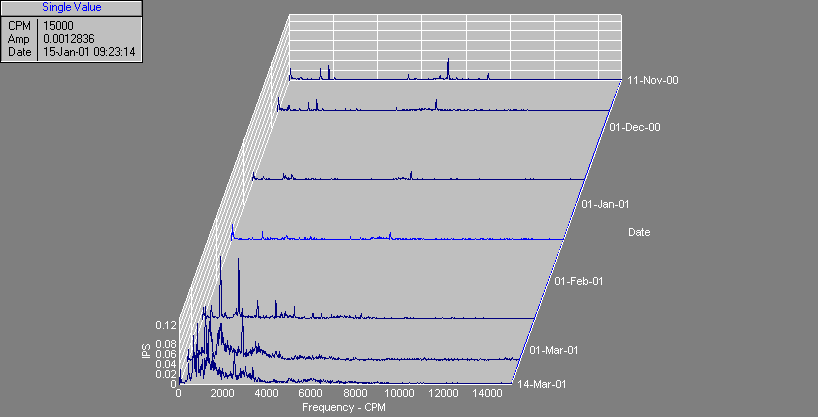 The spectrum below shows an outer race defect overlay. Two bearings are possible: the planet gear bearing and the planetary carrier bearing. Notice the raised floor under the bearing defects. The dual planetary unit is hard to analyze due to the rotating cutter drum covering the planetary.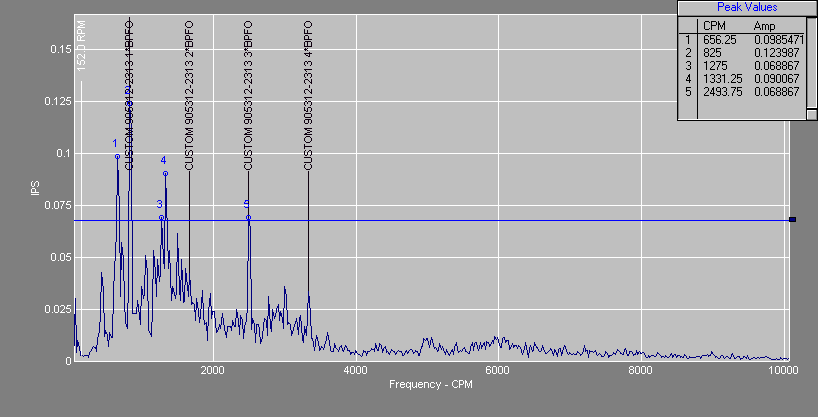 Additional tools were used to determine when the repair work should be completed. We used regression graphs and baseline spectrums along with narrow band alarm enveloping. The oil analysis was also a determining part of the proactive maintenance program. Below is the regression graph showing the unit entering our preset danger alarm with in one week.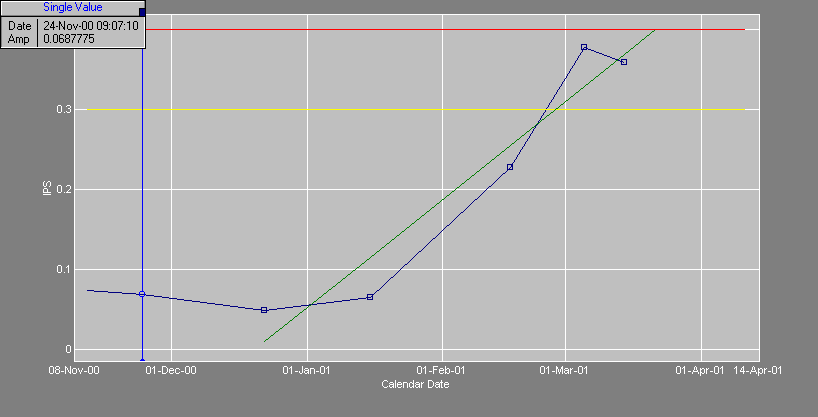 Below is the spectrum with the baseline spectrum and the overlaid narrow band alarm envelope.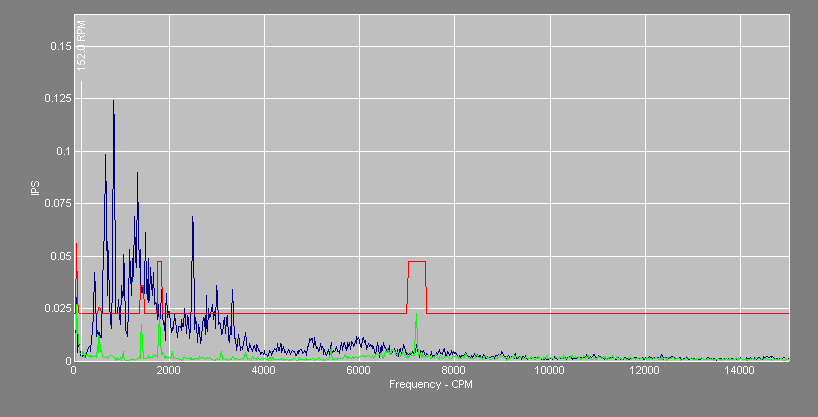 From the above information and the oil analysis it was decided by management to schedule the replacement of the low speed planetary and bearings. The picture below shows the planetary carrier bearing outer race with excessive degradation. The unit was replaced during scheduled down time, with minimum production loss and no failure.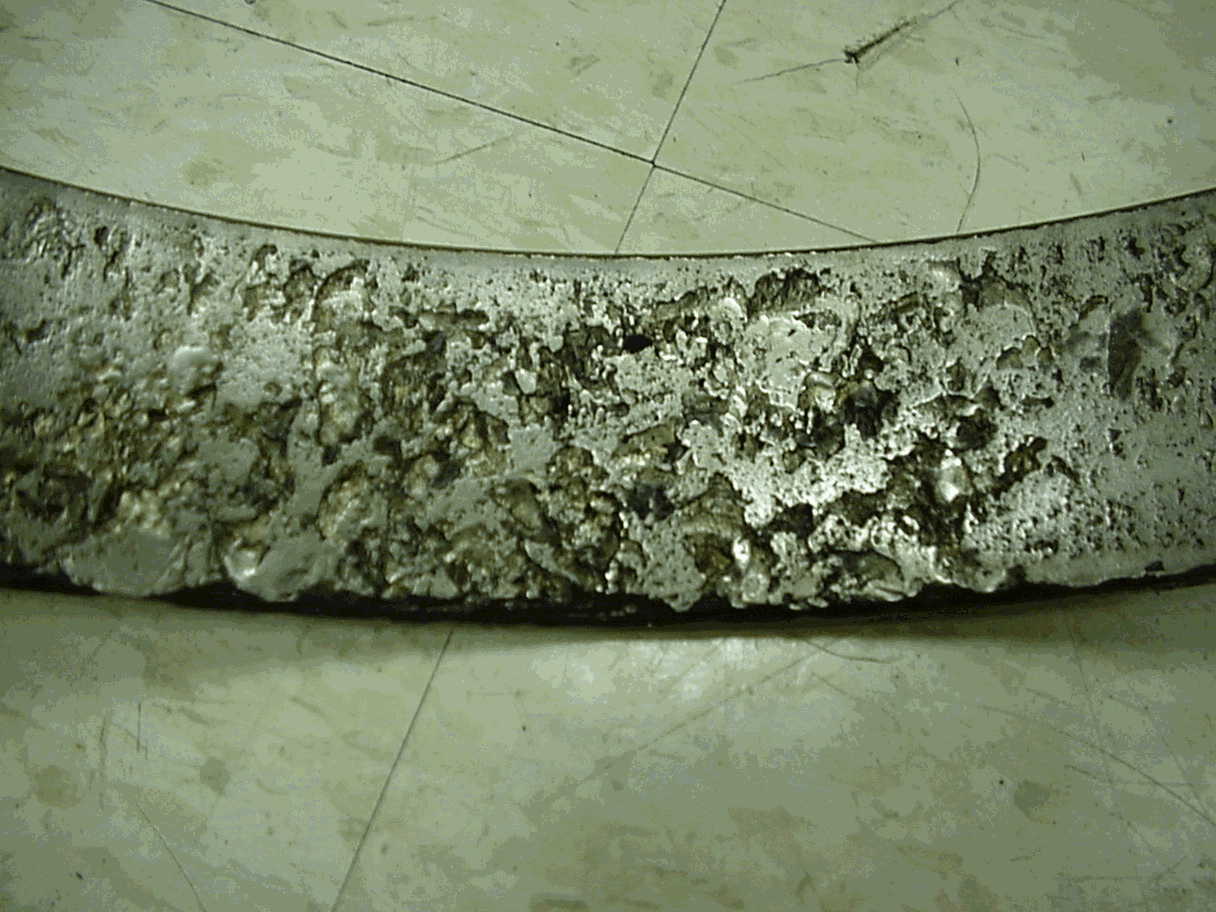 This is one of many examples of vibration analysis uncovering a problem and giving management the time to schedule preventative maintenance work.