<![if !vml]>

<![endif]>
When completing an Infrared inspection it is recommended that all Low, Medium, and High Voltage connections are scanned. The example below shows a 120 volt control circuit with a major problem on one of the breakers. If the lead would burn off the plant production line would be down until the problem was found and corrected.
Below is the IR picture with the temperature on the line side of the breaker at 98 degrees F and the load side of the breaker at 206 degrees F at the conductor connection. (size 14 wire) The terminal screw was tightened approximately 2 1/2 turns.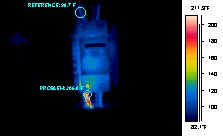 Below is the digital picture of the breaker, this control cabinet is less than 2 years old, in an air conditioned room. And no problems were anticipated.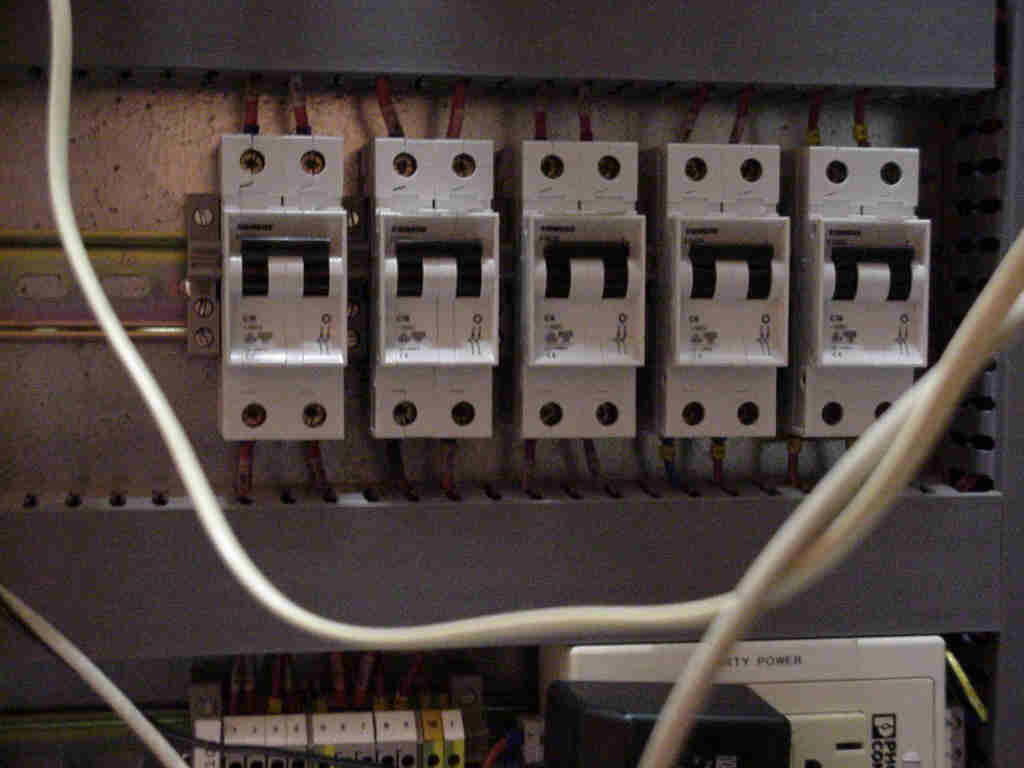 Below is the follow up IR picture the next day with normal readings. The line side temperature was 85.8 degrees F and the load side temperature was 86.8 degrees F.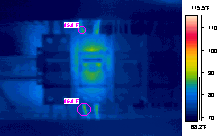 Note: The copies of the IR pictures on the internet are not as good as the actual IR pictures.